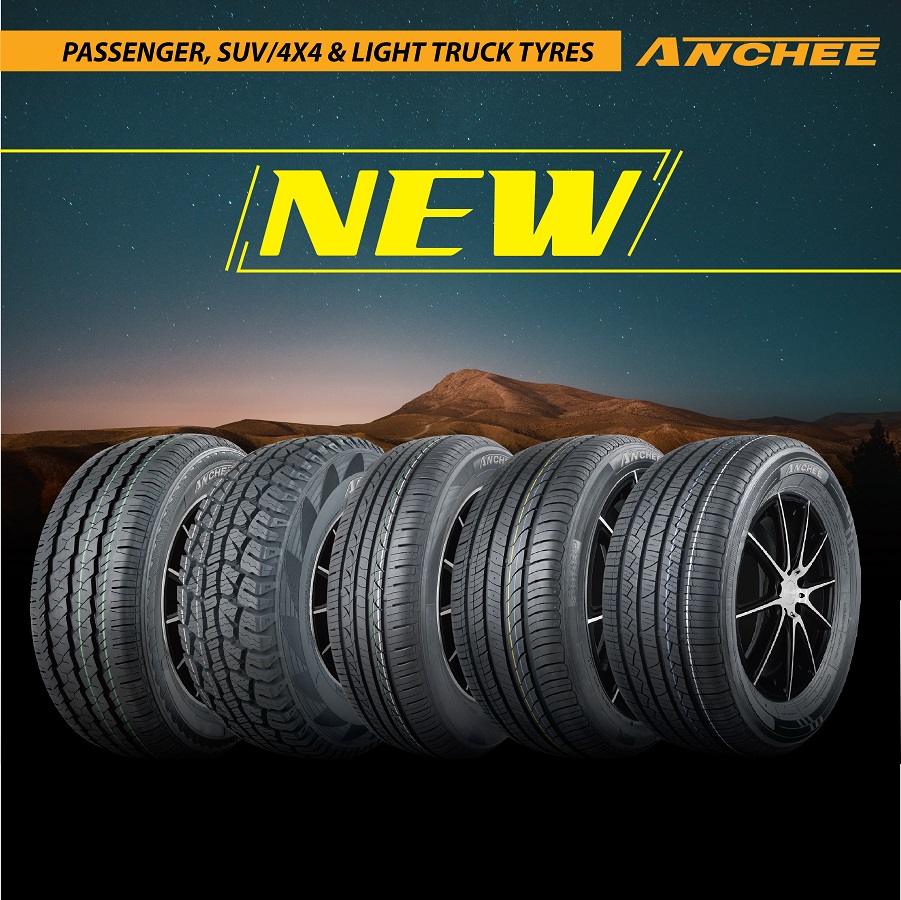 Anchee Passenger, SUV/4x4 & Light/Ultra-Light Truck Tyres
Budget-conscious drivers in Sarawak and Sabah, East Malaysia now have more choice with Anchee tyres – our competitive range of cost-efficient passenger car radial (PCR), SUV/4x4 and light truck (LT/ULT) tyres.
Anchee is one of the newest brands in the tyre family featuring Hilo, Annaite and Amberstone under Xingyuan Group, a Top 10 Chinese tyre producer with international quality standards (ISO14001, DOT, ECE, INMETRO etc.) and OEM technical cooperation with Yokohama tyres.  
Adopting a green low-carbon approach, Anchee tyres are developed using low rolling resistance technology to produce environmentally-friendly tyres that offer fuel efficiency, road safety and ride comfort at the best affordable cost.
ANCHEE PASSENGER (PCR) TYRES
Available in 13" to 20" sizes
AC218
AC708
AC718
AC808
AC818
ANCHEE SUV/4x4 TYRES
Available in 15" to 20" sizes
ANCHEE LIGHT TRUCK TYRES
Available in 13" to 16" sizes
Browse our Products or Contact our tyre dealers and auto service centres in Sibu and Kuching, Sarawak and Kota Kinabalu, Sabah in East Malaysia for more details on Anchee tyres.
About Anchee
Anchee tyres are developed by Shandong Xinghongyuan Tyre, a subsidiary of Xingyuan Group – a Top 10 Chinese manufacturer with annual production capacity of 12 million passenger tyres, 5.8 million radial truck tyres and 200,000 radial OTR tyres. Launched in 2019, Anchee is part of tyre brand family including Hilo, Annaite, Amberstone, Guangda and Xingyuan with certified quality standards from DOT, ISO14001, ISO/TS 16949, OHSAS18001 and more.
Links
http://www.xingyuan-frdept.com/
http://en.xingyuangroup.com/