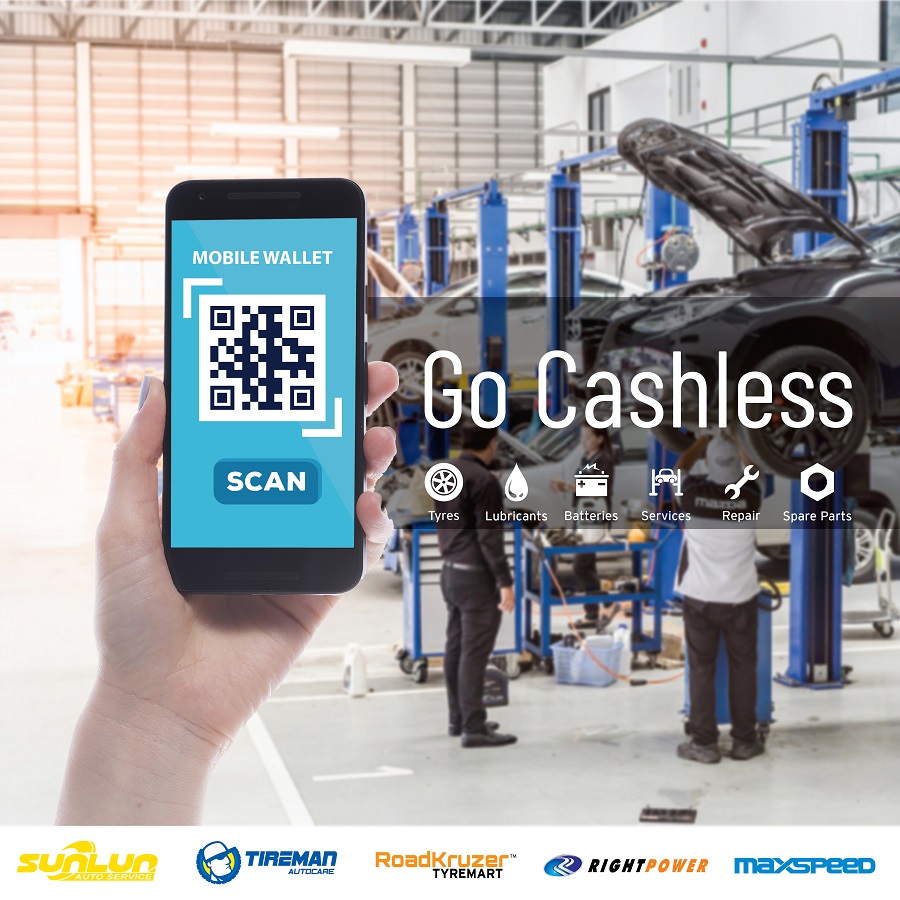 Go Cashless with Our Tyres & Auto Services
Enjoy convenience, contactless and choice at your fingertips!
It's now easy to move seamlessly from your daily shopping to our essential tyres and auto services with popular mobile e-wallets and banking apps that offer you the flexibility of a hassle-free, cashless lifestyle.         
Go cashless with "Scan & Pay" digital e-payment services* at our tyre dealers and auto service centres in Sarawak and Sabah, East Malaysia:
Boost*
Scan & Pay with Boost, a Malaysian lifestyle e-wallet launched in 2017 with over 200,000 merchant touchpoints nationwide.  
Sarawak Pay*
Scan & Pay with Sarawak Pay, a Sarawak Government e-wallet platform launched in 2017 with over 60,000 merchants statewide.  
Maybank DuitNow*
Scan & Pay with Maybank2u MY and MAE, Maybank's digital banking and e-wallet with over 450,000 merchants nationwide. Now with DuitNow, Malaysia's National QR Standard.
We Keep Your Wheels Turning
We provide convenient tyre and car services for a wide range of vehicles such as Proton, Perodua, Toyota, Honda, Hyundai, Mazda, Nissan, Subaru, Mitsubishi and more:
Tyres/Tubes/Flaps for passenger cars, SUVs, MPVs, 4x4, trucks, lorries and more
Lubricants/Motor Oils for engines, gear boxes, transmissions, brakes and more
Services for periodic car maintenance, scheduled minor/major servicing and more
Spare Parts for periodic car maintenance, scheduled minor/major servicing and more
Services for tyre changing, tyre balancing, tyre rotation, wheel alignment and more
Our network of tyre dealer workshops and automotive service centres such as Sunlun Auto Service, Tireman Autocare, Roadkruzer Tyremart, Rightpower Hyundai 3S Service Centre and Maxspeed Automart Mazda 3S Service Centre operate throughout East Malaysia including Sibu and Kuching in Sarawak and Kota Kinabalu in Sabah.
Browse our Products or Contact us for more details on service availability.
* Service availability may vary by location.  
Links
https://www.myboost.com.my/
https://sarawakpay.sarawak.gov.my/
https://www.maybank2u.com.my/
https://www.duitnow.my/