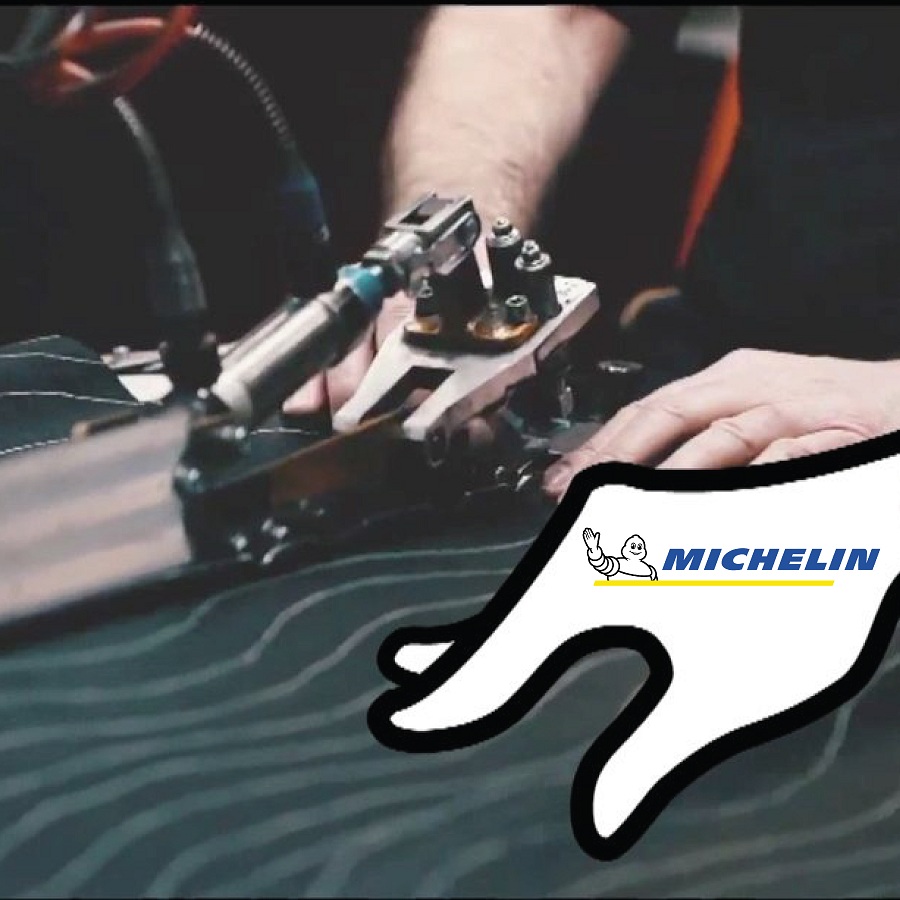 Innovation - Key Pillar to Michelin's Strategy
One of the major themes of Michelin's strategy is using innovation to differentiate their tyre products from the competition. Innovation consolidates Michelin's technological leadership and allows it to offer sustainable solutions that fully meet customers' needs.
How Michelin Innovates
Michelin's teams are constantly diversifying its innovation sources to develop tyre products for safer, more accessible, cleaner and more connected mobility that consumes less energy and fewer resources.
To achieve this, Michelin actively carries out research and development and participates in external partnerships with university research centers, innovative companies, suppliers, co-design with customers and industrial innovation.
Michelin's innovation governance aims to ensure its research is open to all sectors and to new technologies; thereby opening new horizons to enhance its resources and processes, concentrate on its research priorities, test its projects on customers and the market as early as possible to innovate faster and to meet real needs and ramp up its work on materials that can contribute to technological progress and value creation.
Leadership Recognized by Customers and Manufacturers
In recent years, Michelin's efforts to lead in tyre innovation have paid off through numerous prestigious awards and industry recognitions:
J.D. Power Awards "Original Equipment Tyre Customer Satisfaction" in 2016 and 2017
Agricultural Innovation Award for "CARGOXBIB" at the Agri-Trade Equipment Expo in 2016
SIMA Innovation Awards 2017: Gold Medal for the "2 in 1" agricultural tyre
Best digital innovation of the year and the Netexplo "Change Customer Experience 2017" for MICHELIN TireCare
April 2018, winner of the European Inventor Award for REGENION technology (Heavyweight)
June 2018, Michelin receives the German Innovation Award for its 'Long Lasting Performance' strategy
VISION Concept Michelin: Best of the Best - 2018 Reddot Award
Michelin Receives 2018 European Inventor Award
In 2018, Michelin engineers won the annual European Inventor Award in the Industry category for their invention of a new heavy-truck tire tread: REGENION. This new technology of self-regenerating tread has been used in several Michelin truck-tire ranges since 2013. It enables tyre treads to evolve as the tyre is used. When new, it is closed and rigid to reduce fuel consumption and boost longevity. As it is used, hidden grooves emerge to maintain the same grip performance throughout its lifetime. With the REGENION technology, Michelin has been able to achieve A grading for rolling resistance on all of its truck tires (front, rear and trailer).
"MICHELIN – A BETTER WAY FORWARD"
Michelin tyres are available at our network of retail tyre and automotive service centres such as Sunlun Auto Service, Tireman Autocare (Michelin Authorized Dealer), Roadkruzer Tyremart, Rightpower Hyundai 3S Service Centre and Maxspeed Automart Mazda 3S Service Centre. We sell a range of Michelin tyres throughout Sibu and Kuching in Sarawak, East Malaysia and Kota Kinabalu in Sabah, East Malaysia:
Michelin passenger car radial (PCR) tyres
Michelin 4x4 tyres
Michelin SUV tyres
Michelin light truck (LT) tyres
Browse our Products or Contact us for more details on Michelin products.
Link to article
https://www.michelin.com/en/innovation/innovation-strategy/innovation-st...
https://www.michelin.com/en/innovation/innovation-strategy/innovation-go...