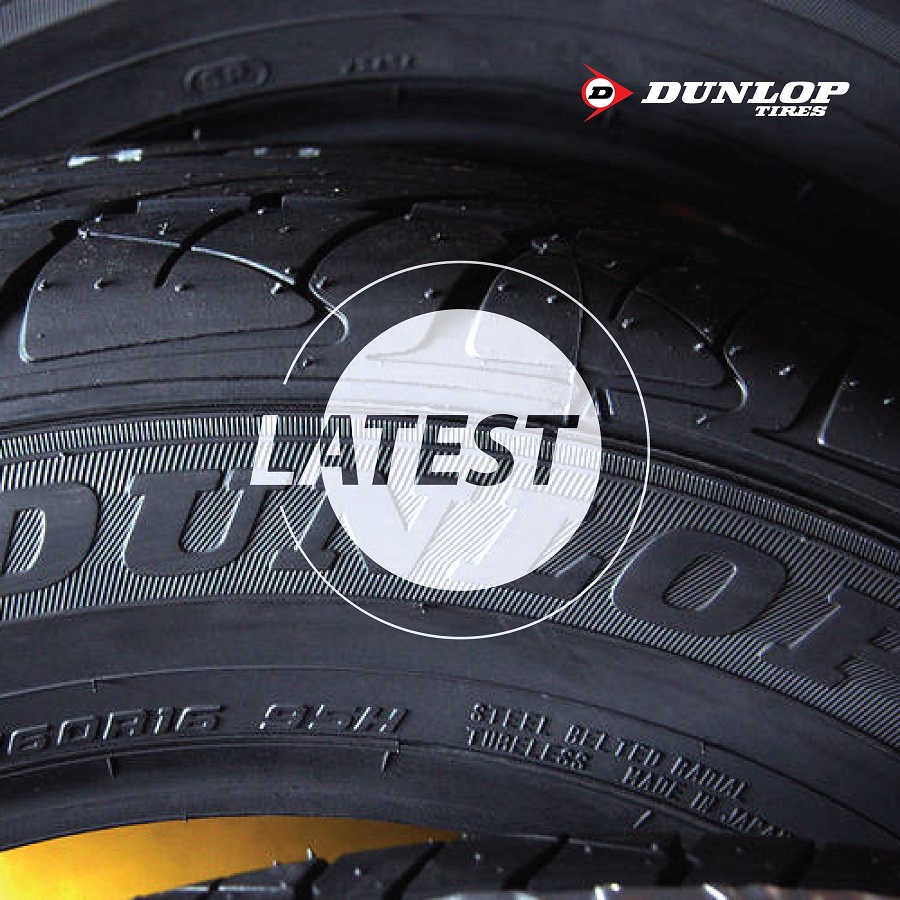 LATEST! Dunlop Passenger PCR & SUV/4x4 Tyres
Explore new heights of road performance with our latest Dunlop passenger car radial (PCR) and SUV/4x4 tyres for motorists in Sarawak and Sabah, East Malaysia.
Dunlop tyres are well-known for their blend of motorsports technology and pioneering heritage that began with the world's 1st pneumatic tyre more than 130 years ago to the world's 1st fail-safe tyre in the Run-Flat tyre revolution.    
With an historic 34 race victories at the celebrated 24 Hours of Le Mans, Dunlop's racetrack innovations carry through to reliability on the road as the preferred OEM tyre brand by global car manufacturers such as Porsche, BMW, Mercedes, Audi, Toyota and Nissan.  
Dunlop evaluates its tyres extensively under its 360 Quality Tests – combining a 3/15/50 principle to meet 3 EU label-, 15 independent- and 50 internal-tyre performance standards for optimum fuel efficiency, handling, comfort, mileage and durability:
DUNLOP PASSENGER (PCR) TYRES
Available in 12" to 22" sizes
FORMULA D06
DIREZZA DZ102
SP SPORT J5
SP SPORT LM704
DUNLOP SUV/4x4 TYRES
Available in 15" to 21" sizes
GRANDTREK AT1
GRANDTREK AT3
GRANDTREK AT20
GRANDTREK AT22
GRANDTREK AT23
GRANDTREK MT1
GRANDTREK MT2
GRANDTREK PT2
GRANDTREK PT2A
GRANDTREK PT3A
GRANDTREK ST20
GRANDTREK ST30
MAXGRIP AT5
ROADTREKKER RT5
RV70
TG20
Browse our Products or Contact our tyre dealers and car workshops in Sibu and Kuching, Sarawak and Kota Kinabalu, Sabah in East Malaysia for more details on Dunlop tyres.