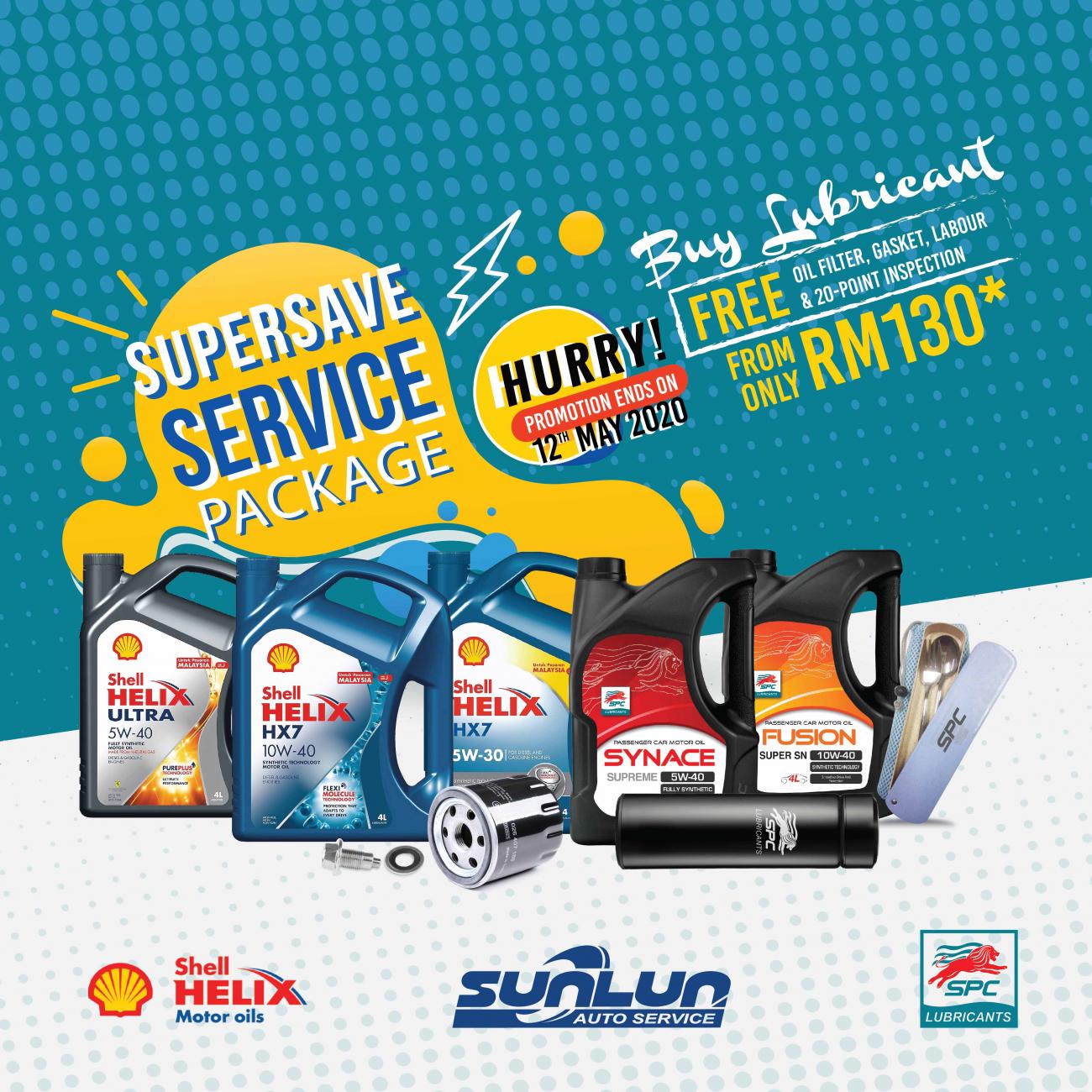 #Stay Home, Stay Safe & Super Save With Shell & SPC Lubricants
#Stay Home, Stay Safe & Super Save this Gawai-Raya 2020 with our best deals on Shell or SPC auto lubricant service today!
Click our link below and choose your Supersave Service Promo* package before 12 May 2020 to Supersave Now and Redeem Later up to 31 December 2020:
https://forms.gle/5Qo4fMiCVSgALL8k6
Hurry and don't miss out on super savings this Gawai-Raya 2020!
* While stocks last. Only at selected outlets. Terms and conditions apply.
Find Us Here
Book your next car service at Sunlun Auto Service. We operate throughout Sibu and Kuching in Sarawak, East Malaysia and provide automotive car services and products for Hyundai, Mazda, Toyota, Perodua, Proton, Mitsubishi, Nissan, Honda and many more:  
Engine oil/lubricants for engines, gear box, transmission, brakes and more
Auto services including car servicing, car repair, troubleshooting and more
Auto parts for undercarriage suspension, steering, battery, air con and more
Tyres for passenger cars (PCR), SUVs, MPVs, 4x4, trucks, lorries and more
Tyre services including tyre changing/balancing/rotation, wheel alignment and more
Browse our Contact page for location details.