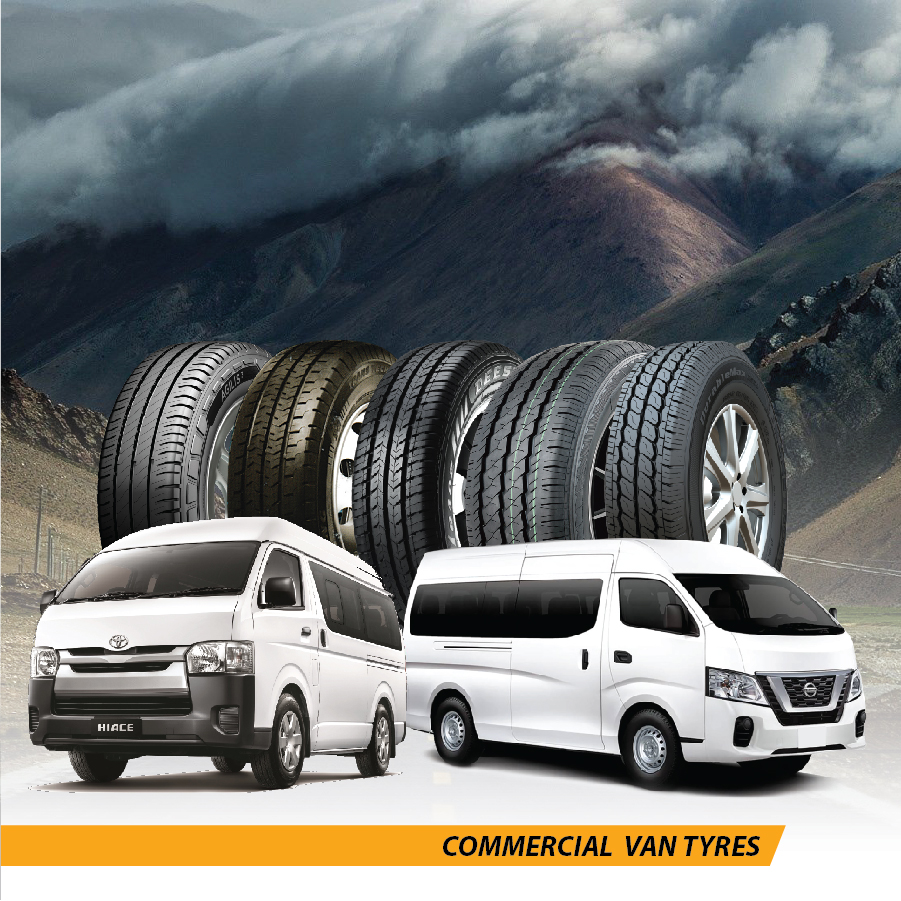 The Best Van Tyres for Your Business
The commercial van has remained as one of the most practical means of transportation in our modern economy with work vehicles like Toyota Hiace and Nissan Urvan being depended on by many sectors for moving goods, equipments or passengers throughout the year.    
If operating a van is a critical part of your daily business, then ensuring you have the best van tyre for the job contributes not only towards greater safety on the road but also lets you stay productive on the go by allowing you to complete more tasks reliably all day, every day.  
Commercial Van Tyres
Tyres fitted on vans are designed to withstand heavy loads encountered in light commercial applications and combine robust construction, grip reliability and effective handling for added mileage, stability and safety especially during rainy weather.    
Choose the right tyre for your business transportation needs from a wide range of durable commercial (C-type) van tyres available in Malaysia:
MICHELIN AGILIS 3
BRIDGESTONE R623
CONTINENTAL VANCONTACT AP / 100
GOODYEAR G28
HANKOOK VANTRA LT (RA18)
VIKING TRANSTECH VT800
DEESTONE KACHA R101
DEESTONE PAYAK R402
ANCHEE AC838
KAPSEN DURABLEMAX RS01 and more
We Keep Your Wheels Turning
We sell a wide range of automotive tyres for compact cars, passenger cars, sedans, sports utility vehicles (SUVs), multi-purpose vehicles (MPVs), 4x4/4-wheel drive (4x4/4WD), ultra-light trucks, pickup trucks, light trucks, lorries and more.
Our network of tyre shop dealers and automotive workshop service centres such as Sunlun Auto Service, Tireman Autocare, Roadkruzer Tyremart, Rightpower Hyundai 3S Service Centre, Maxspeed Automart Mazda 3S Service Centre and Rightpower Ford 3S Service Centre operate throughout East Malaysia including Sibu and Kuching in Sarawak and Kota Kinabalu in Sabah.
Browse our Products or Contact us for more details about our product availability.